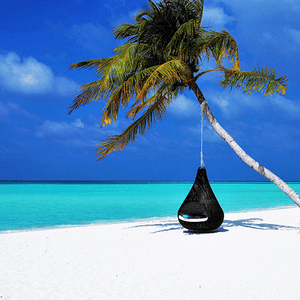 Daydreaming by the Shore
Over the last few years, we've been asked if we would develop a relaxation audio track that combined natural sound effects, sound textures, and music. In response to these requests, we produced Daydreaming By The Shore.
Similar to how daydreams meander through pleasing imagery, Daydreaming By The Shore is a 13 minute and 32 second relaxation audio track that combines gentle waves rolling onto the shore with engaging and dreamy sound textures and simple but pleasing musical themes that meander throughout the piece.
If you are looking for a short but pleasing relaxation break, this deep relaxation audio track will fill that request.
We made this piece shorter than our other deep relaxation audio tracks so that it can be used when time is tight. If you'd like a longer relaxation download, you can replay it, which will give you a total length of 27 minutes.
If you'd rather not hear a duplicate of this piece but you'd still like to relax for 27 minutes, you will be able to double the length by adding another Daydreaming piece when our next one is available. That way you can also mix and match depending on your mood and preference as our library of Daydreaming deep relaxation audio tracks is developed.
We hope you enjoy the first of our Daydreaming deep relaxation pieces. We welcome your feedback as it will be considered when making others.
You can listen to a preview of this relaxation audio track here: